Overview of GUICE
🏬 Founded in 2007
🌍 Delivers in EU + UK
🇳🇱 Based in the Netherlands
🧺 Consumables goods (FMCG)
📊 2.5 million+ products sold
GUICE Real Energy is a D2C brand that produces and sells energy powder to its customers worldwide. Its main product, GUICE, is an energy powder that can be mixed with water, milk, or any preferred liquid to turn into a high-quality energy booster drink. Its products can be classified as consumables goods.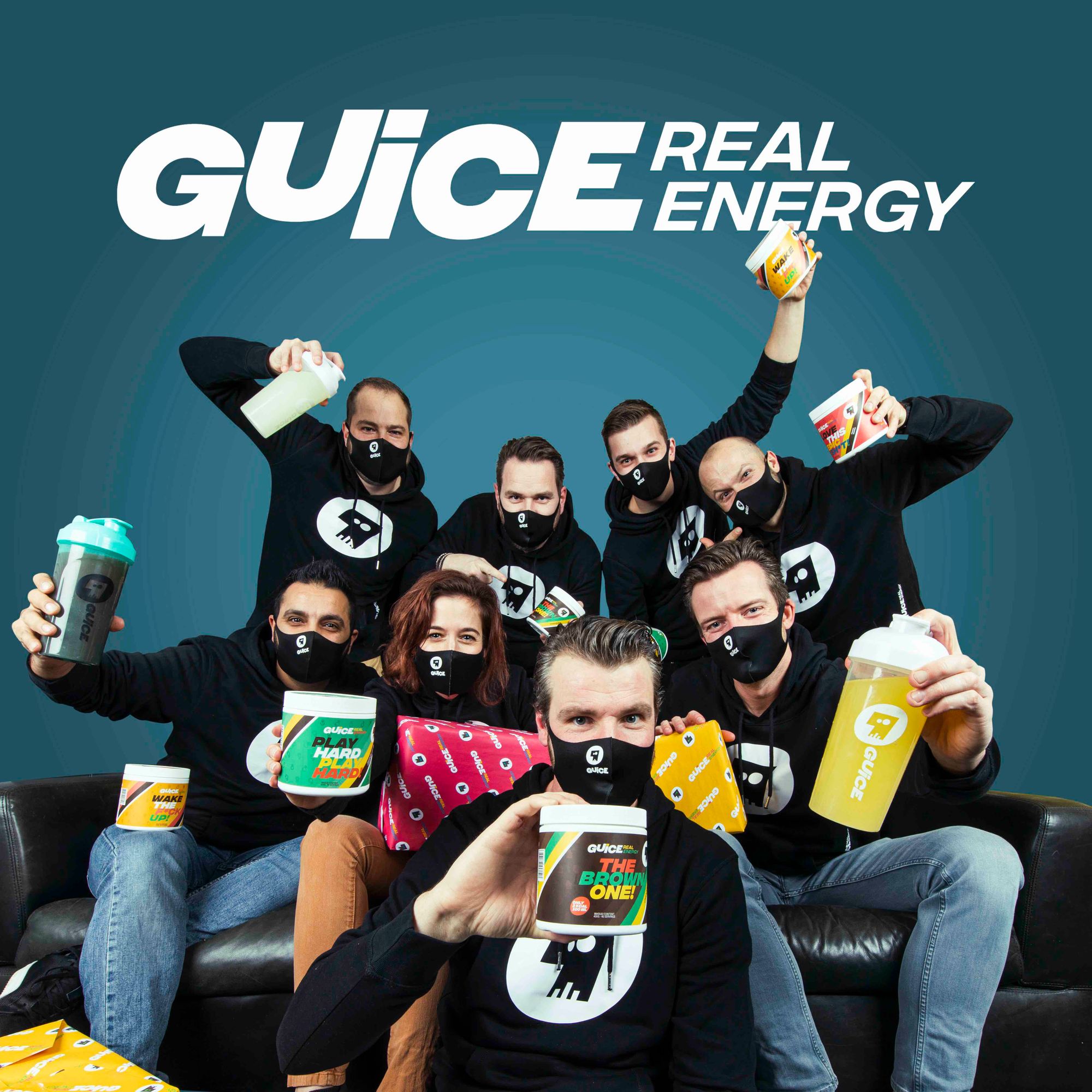 Since its launch, the company has earned considerable success and has gained a substantial reach with its straight-to-the-point No Bullsh*t Energy Formula. Some of the most valuable features of the product include:
No Sugar: GUICE contains only 2Kcal per 100 ml, making it a sugar-free energy booster that will keep its consumers lean, mean, and energized.
No Hassle: The product is essentially a light, compact powder packed in pocket-size sachets and big tubs. Not only is it easy to carry around, but it is also easy to prepare and easy to stock up.
No Rules: GUICE does not have a strict intake rule. The company advises that individuals take one scoop per shaker to produce a strong flavour and a good energy boost. However, buyers with more sensitive taste buds can dilute the mixture more with water.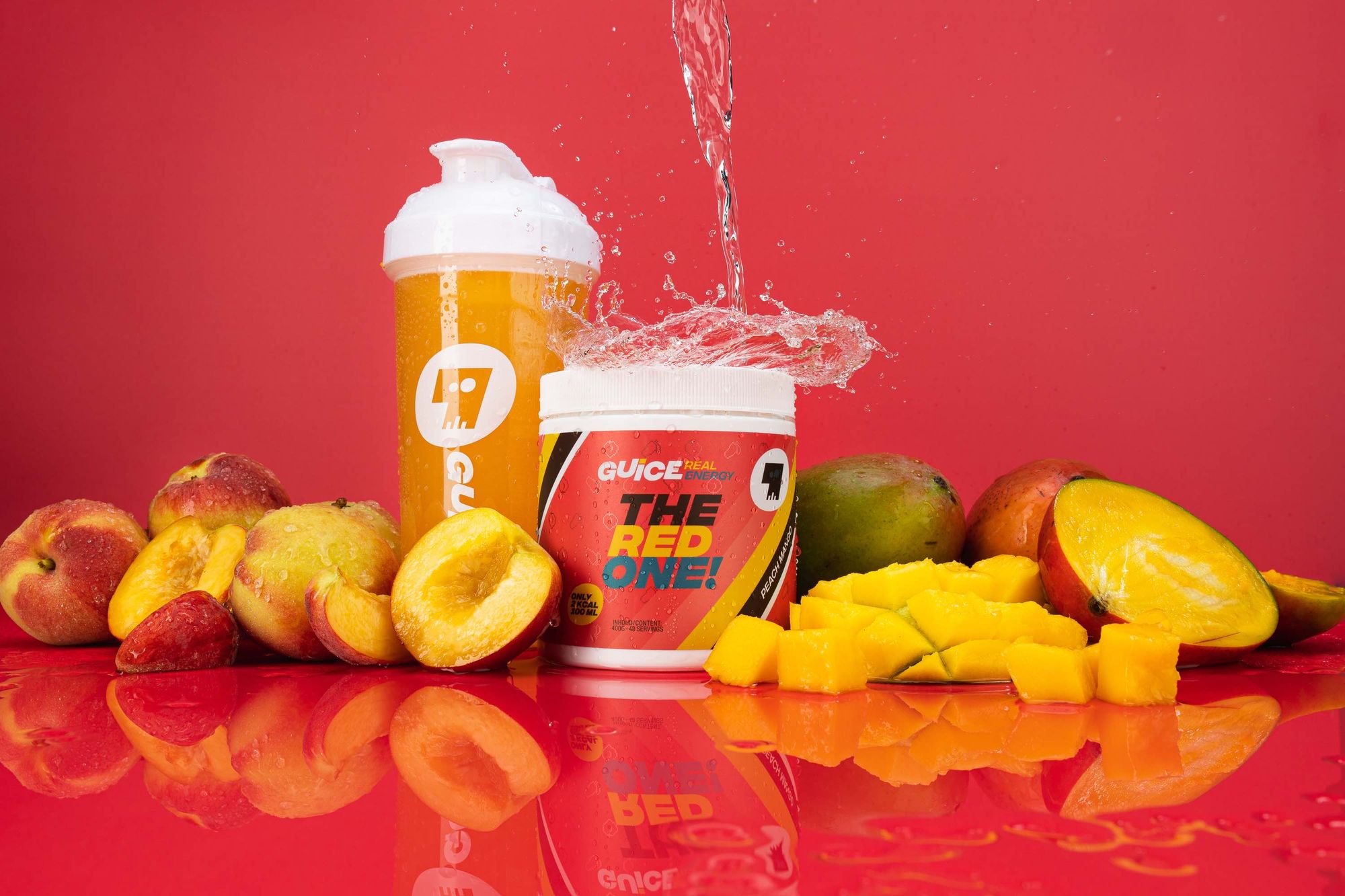 No Freaky Additives: GUICE Real Energy formula is packed with minerals, vitamins, and natural flavours of fresh vegetables and fruits.
No Weird Aftertaste: GUICE's competitive advantage is how the formula mixes evenly into a creamy liquid full of tasty flavor. Unlike several other formula energy drinks, GUICE does not have a powdery or chalky aftertaste when consumed.
GUICE comes in several flavours with exciting yet straightforward names. They are The Green One (Tropical flavour), The Yellow One (Sour Grape flavour), The Red One (Peach Mango flavour), The Purple One (Sour Berry flavour), The Pink One (Strawberry flavour), and The Brown One (Chocolate flavour).
The challenges
👩‍👧‍👧 Create a fan base
❤️ Increase customer loyalty
GUICE relies a lot on its fan base to keep growing its business. They understood their community's needs and were looking to maintain a strong bond with customers as they focus on scaling the business. For its fan, GUICE is a unique brand and they want to live a unique and lively experience with the brand they patronize.
"Brand loyalty and fans are very important to us. We've spent money on creators, branding, logos, labels, the lot. But the real heroes are the loyal customers, the brand fans. We wanted to find a way to reward our fans."

--- Jorrit Blanksma, Founder
As a well-loved Energy drink brand, GUICE shared that its major challenge was finding an authentic way to boost the loyalty of the brand fans. The company used several means to market its products, including practical strategies such as influencer marketing or working with content creators, logos, labels, revamping its branding, etc. While all these methods prove effective in generating new leads, they cannot by themselves suffice in increasing customer retention.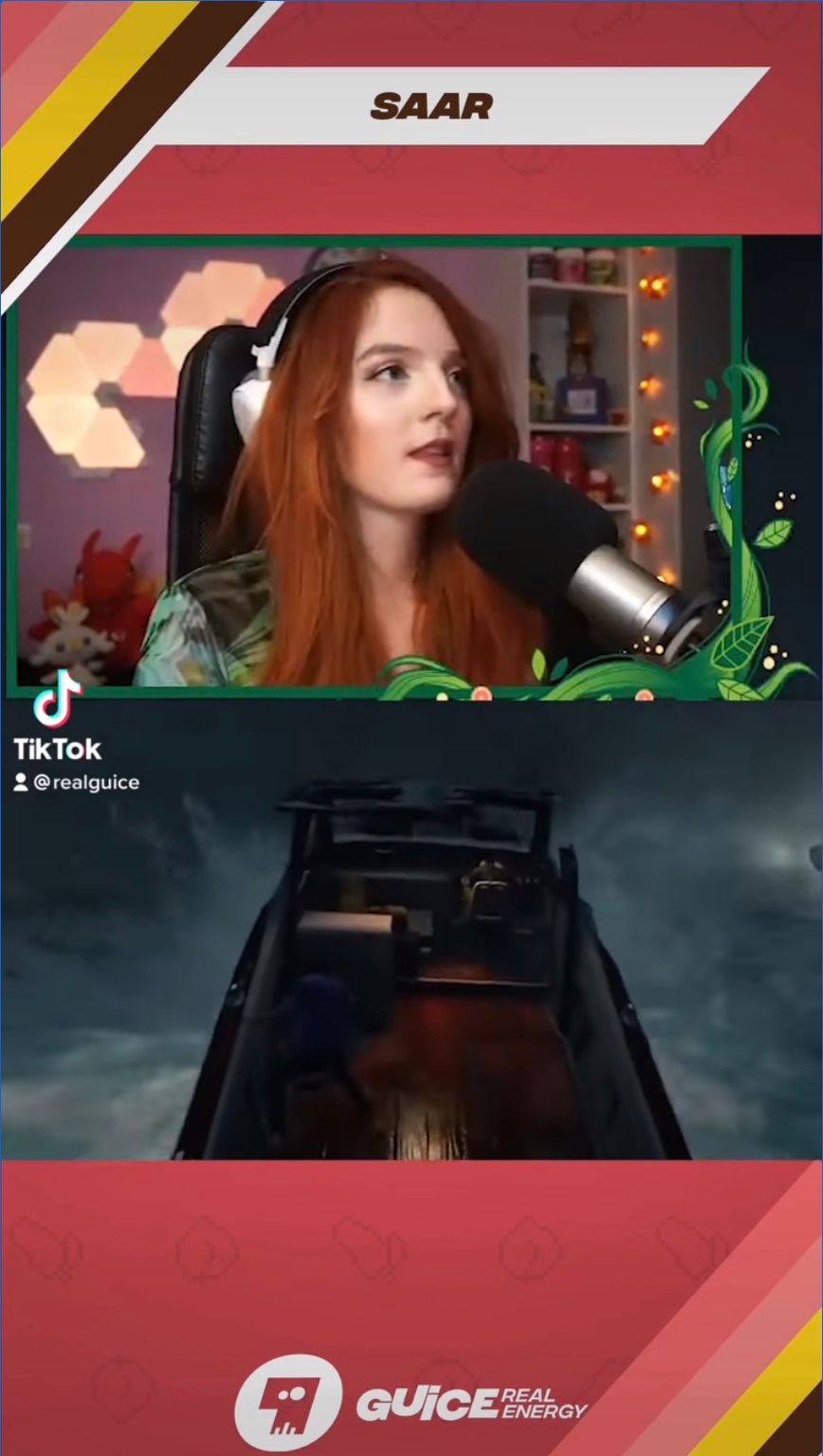 GUICE realized that it was possibly leaving a lot on the table and missing out on massive profits by not working on customer loyalty. Having a database of loyal customers is a huge asset to ecommerce businesses. And, it is hard to measure customer loyalty towards the brand without an appropriate solution.
GUICE's founder, Jorrit, sought to find a way to reward its customers for patronizing their products. In doing so, the brand would have the opportunity to build a strong relationship with its customers, resulting in long-term loyalty and the creation of die-hard brand advocates. The brand advocates who double as product lovers and frequent shoppers will be more likely to recommend its products to their friends and family. It creates a snowball effect, and the brand starts to enjoy increased profits, sales, and a broader customer base.
Why GUICE chose Beans?
🌠 Seamless shop integration and beautiful UI
▶️ Easy customization
🧩 Integrated marketing experience
💳 Buy products with points feature
"Beans felt like the best match for our platform and the way we brand ourselves. After a test, we decided to take all features so we could use pop-ups, loyalty, and referral rewards all in one. It was also possible to offer products that can only be bought with loyalty points, which was a must for us."
Customization
For GUICE, one of its major concerns was maintaining its brand. Jorrit believes that Beans was their best match because it pays attention to customization. Choosing Beans was indeed the right decision because it enabled merchants to create a memorable marketing experience that fits their brand identity. In addition, the platform is easy to set up, simple to use, and allows for quick customization to suit any brand the company chooses. For instance, one of Beans' unique rewards program and referral program features is its built-in templates. Unlike other traditional programs that do not have this option and insist on using fixed templates and their own branding, Beans' rewards program can be easily customized to match your brand identity and set your own rules at your discretion.
All-in-one platform
Beans was again raised for its all-in-one marketing experience. With Beans, retailers can set up a rewards program, referral program, email automation, and integrate other ecommerce apps to yield impressive results. The app integrates well with a host of helpful ecommerce platforms and is carefully designed for Shopify, WooCommerce, and BigCommerce users. For brands that have already built an audience on different marketing platforms such as Mailchimp, Klaviyo, and Omnisend, among others, Beans provides an easy way to integrate all these apps so that you can access and run all your marketing programs at once. Best of all, merchants can integrate all their social media platforms with Beans so that when a customer engages with the brand; it can easily be tracked and rewarded.
Buy Product with Points Feature
Finally, GUICE chose Beans because of its "Buy Products with Points" feature. As mentioned earlier, the brand felt it was extremely necessary for them to be able to offer some of their products exclusively to loyalty members to purchase only with the points they've received. One of the most exciting benefits of joining a rewards program is having access to exclusive rewards. But it gets even better when loyal customers don't need to constantly spend money on specific products but just redeem them with the points they've accumulated. It is a strong incentive to keep them engaged and actively participating in the program because they know they are saving money.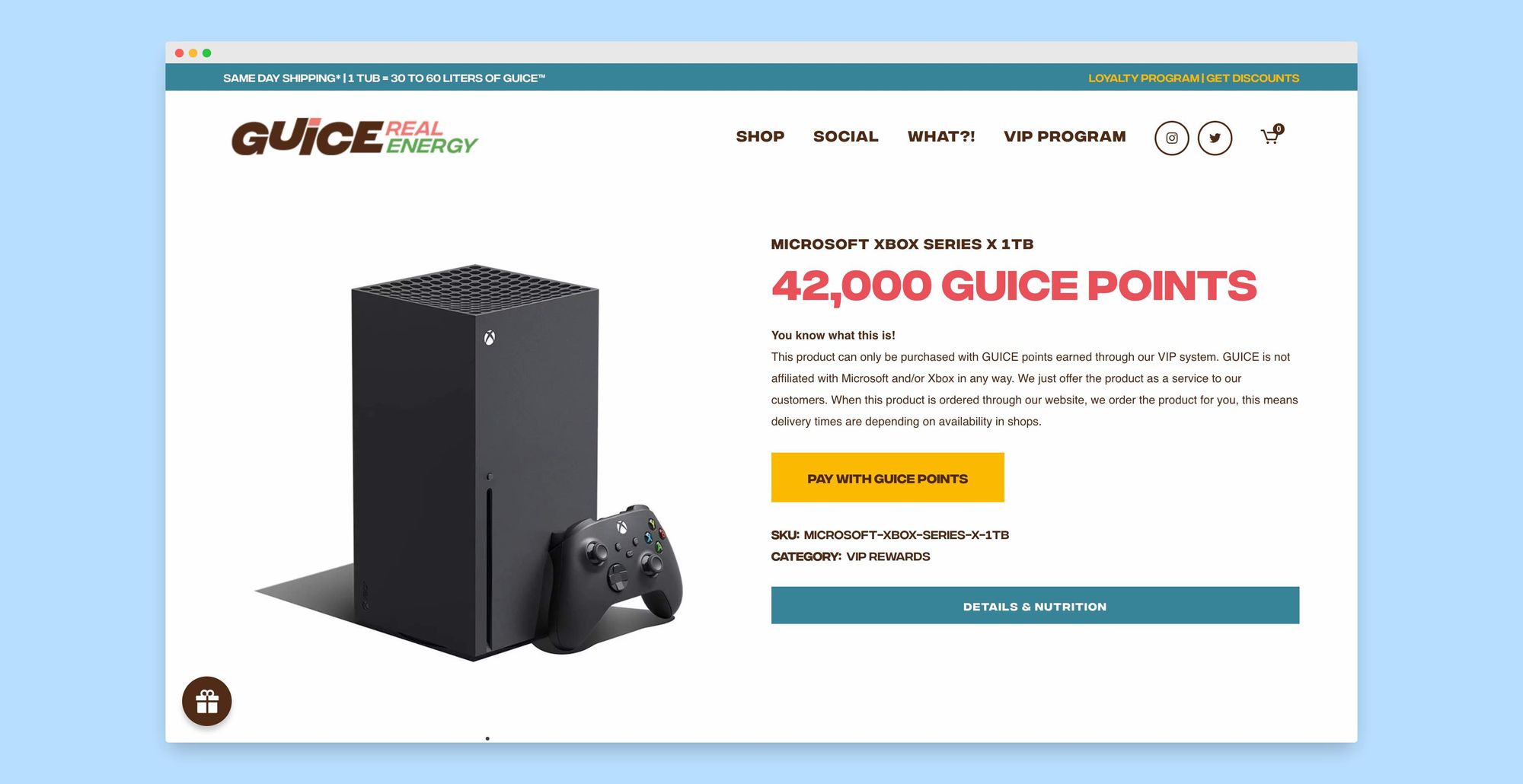 Beans allows merchants to set rules where they can offer some of the products only to be redeemed with reward points. When visitors and irregular shoppers see that certain unique products can be redeemed with points, they will also be encouraged to join the loyalty program to enjoy the benefits.
The Beans Solution
🎁 Loyalty program
👩‍👧‍👧 Referral program
Beans' role in fueling the success of GUICE's online store was profound yet simple. The goal was to attract visitors and customers to place their first, second, third, fifth-order, and more. This was achieved by setting up a rewards program for the merchant with the Liana app and then setting up a referral program with the Bamboo app. Let's look at both programs and how Beans eliminated GUICE's initial challenges.
The rewards program
Join and get 100 GUICE
Get 10 GUICE per euro (EUR) spent
Follow us on Instagram and get 200 GUICE
Write a product review and get 100 GUICE
Get 200 GUICE for GUICE shop's anniversary!!
Setting up the Beans rewards program was the essential retention strategy GUICE needed to increase its loyal customer base. On the GUICE website, several calls to action were planted to draw visitors' and shoppers' attention to join the program. There was a dedicated tab labeled VIP Program and another button at the top right corner labeled Loyalty Program, all leading to the Rewards page.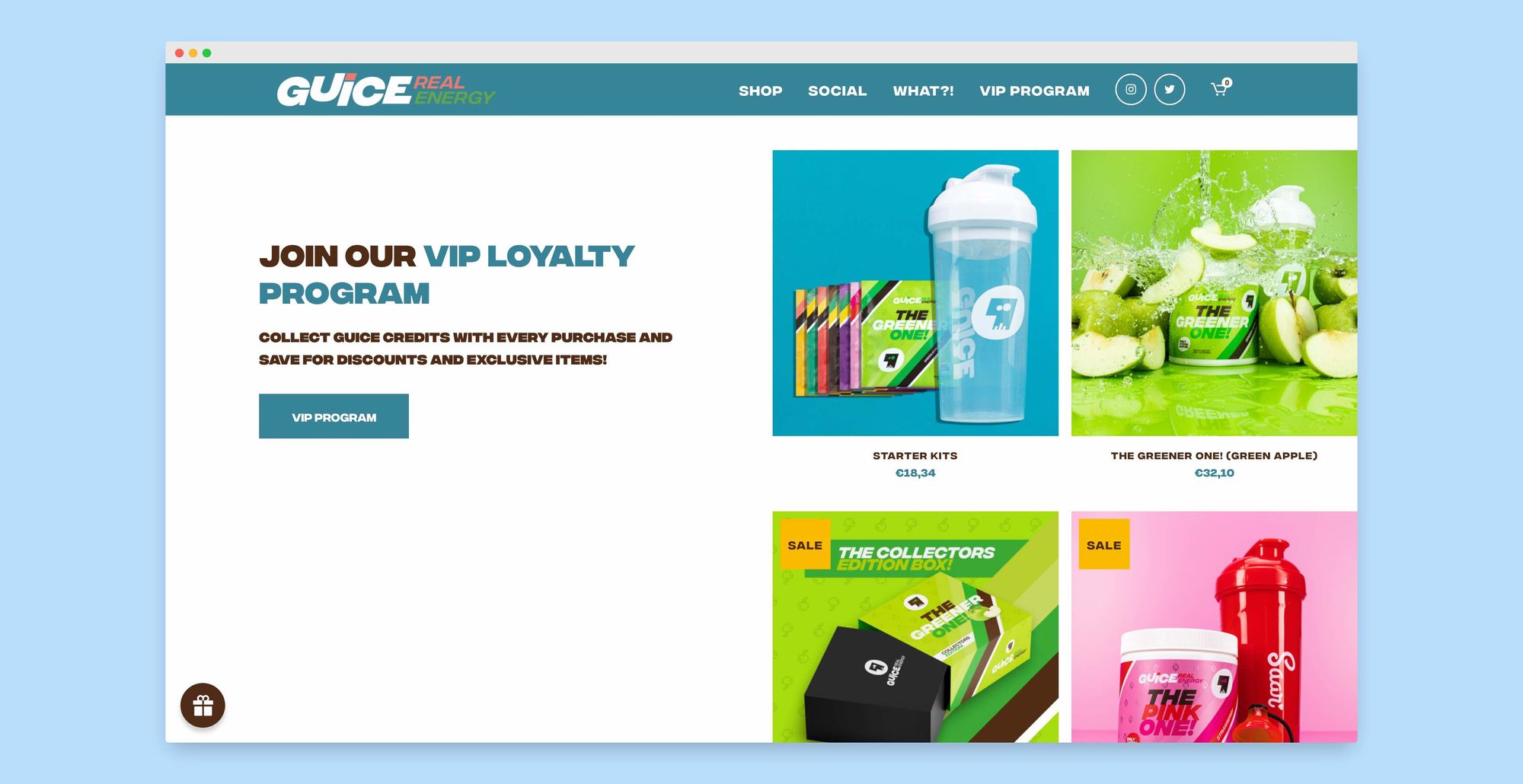 These call-to-action buttons are extremely hard to ignore and play an important role in attracting customers to click and check them out. After clicking, a well-designed landing page showcases all of GUICE's products while asking the shopper to sign up. A significant portion of the landing page perfectly matches the company's brand identity, hence solving the first challenge highlighted earlier. On the rewards program page, customers are met with a message of appreciation, explaining why they should join in the first place. In addition, there is enough information about all the benefits that can be derived from joining and what it would take to redeem a particular number of points.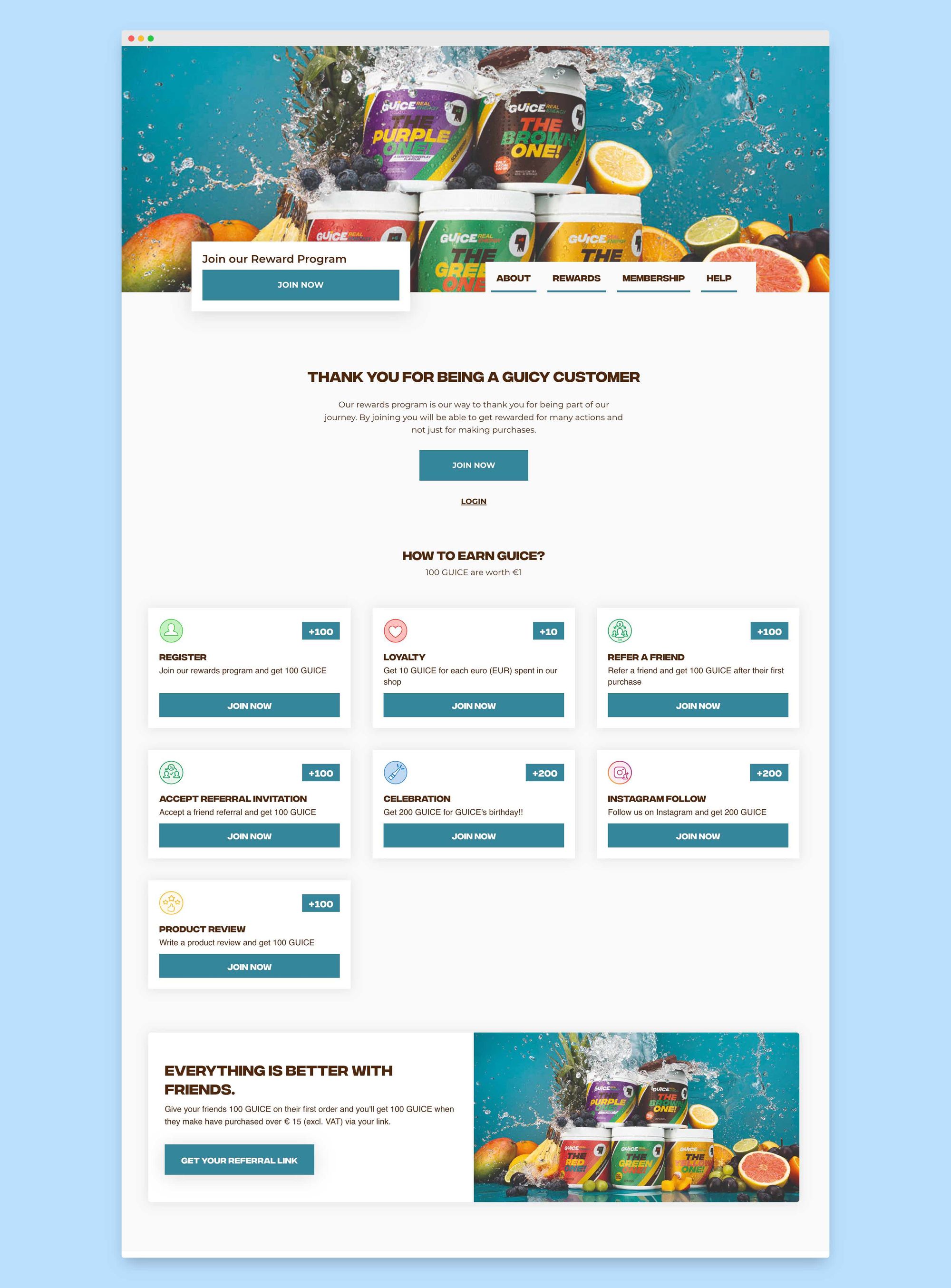 For instance, customers can earn as much as 100 GUICE (points) for just signing up to become loyalty members. This rule is a huge incentive to earn loyal members each day. Another rule the merchant set using Beans was the Loyalty rule, which offers 10 points for every euro a customer spends in the store. Without a doubt, these rewards will ensure that members are consistently engaged and willing to purchase more or increase their basket spending to earn more points.
GUICE through the Beans offered rewards of 200 points for customers on the shop anniversary, 200 points for following their page on Instagram, and 100 points for writing a review about their products. While all these products are beneficial for the brand in the short term, their long-term benefits are immense. Customers enjoy a stronger relationship with a brand that appreciates them and considers their personalized needs.
Another fantastic thing about GUICE's rewards program is the exclusivity it provides to its loyal members. With the use of Beans' buy product with points feature, the company offers some special products in exchange for points. Once a member joins and earns a good number of points, they can acquire these exclusive products only by accumulating enough points.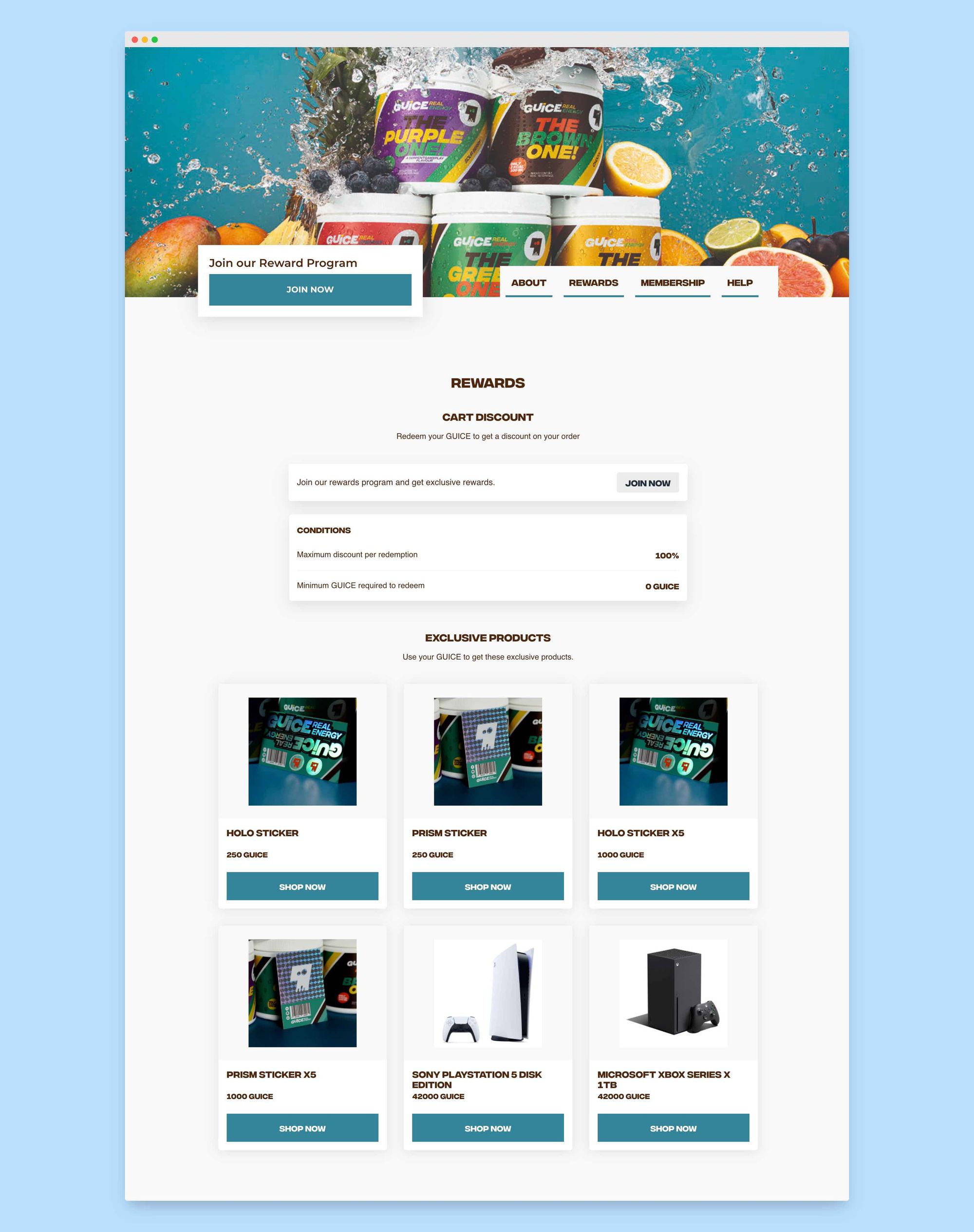 For instance, with 250 points, members can redeem a Holo Sticker or a Prism Sticker. In addition, with 42,000 GUICE points, loyalty members can redeem a SONY PLAYSTATION 5 DISK EDITION or a MICROSOFT XBOX SERIES X 1TB. Knowing that one can redeem points with these valuable rewards is a great way to encourage more customers to participate fully in the rewards program.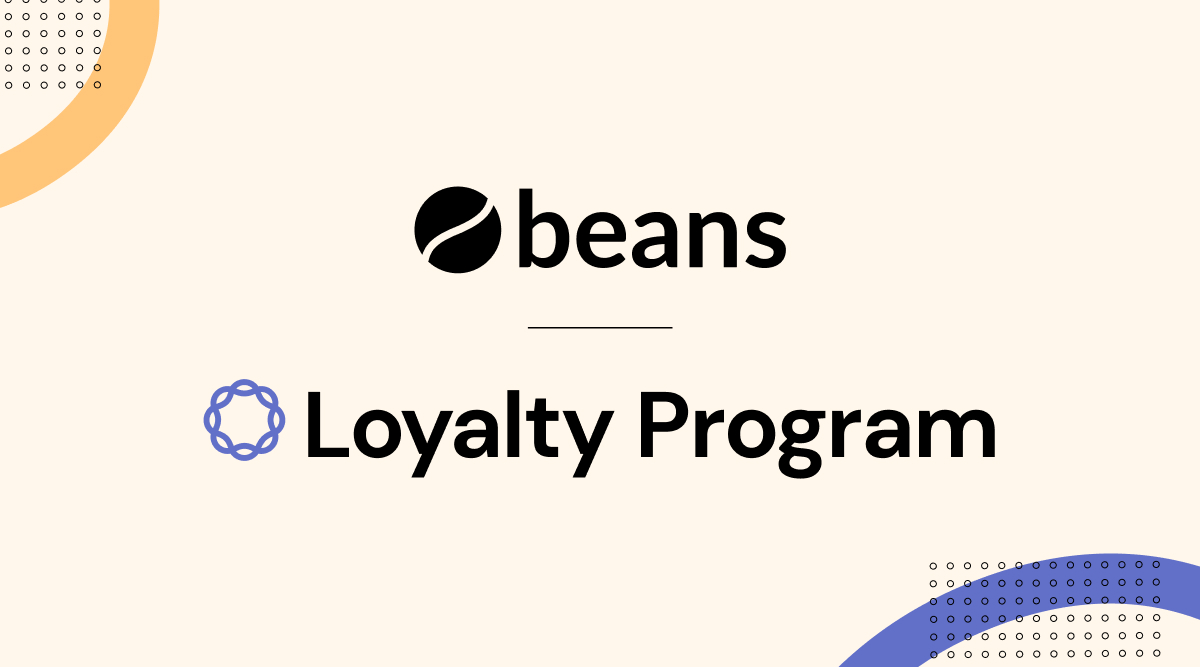 The Referral Program
Like a loyalty program, a referral program effectively generates new quality leads and retains and builds a solid relationship with the brand. Beans provided a practical way to improve GUICE's online store by enabling the company to reward its customers for bringing in referrals. GUICE invites its customers to recommend their products to their family and friends with a simple referral page designed to match the brand's identity.
The program enables customers to share their referral links to their network for rewards. Customers can earn 100 points after the friends they have referred make their first purchase. The referral program is a double-sided one and benefits both referrals and referrers. Thus, a new referral also earns 100 points when they join through a referral link and purchase a product on the store.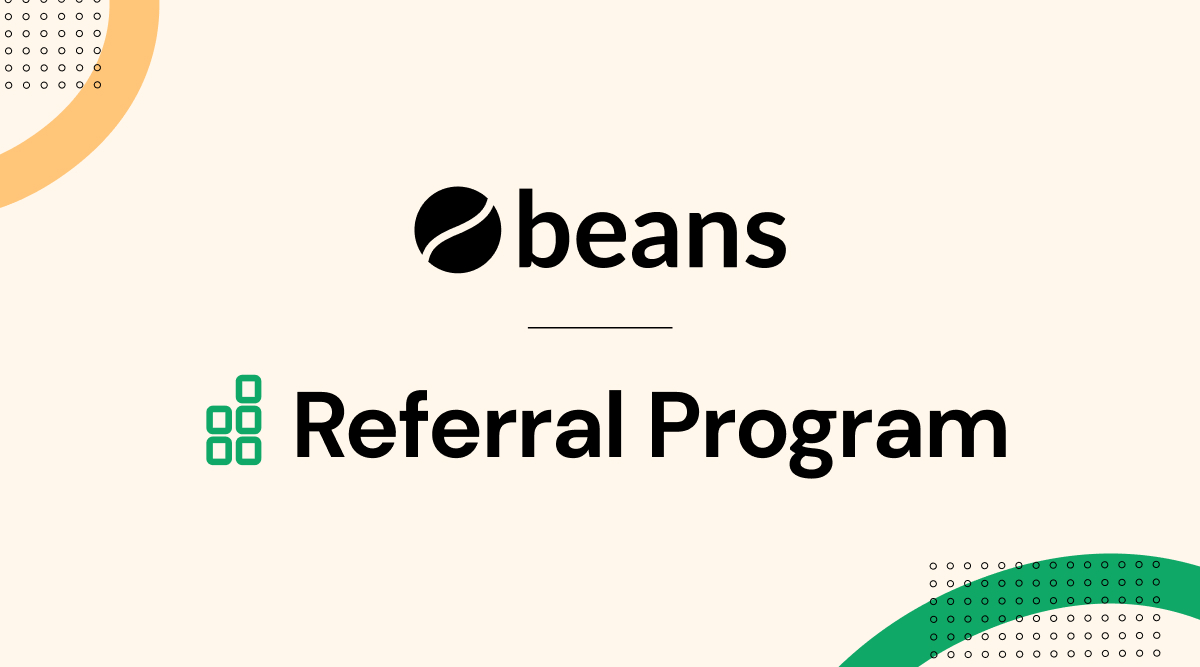 The Results
📈 31% redemption rate
💰 29x ROI over the last 12 months
💵 12% increase in revenue
"Currently, we see people joining the loyalty program daily, and we get messages about their earned points, showing they care."
Jorrit shared he was particularly excited about the results Beans loyalty program has gained for its brand. The effectiveness of the rewards program was evident in how customers are interacting with it on a daily basis. This, coupled with the increased level of engagement due to the rewards earned, increased orders, higher acquisition, and customer retention rates, prove that choosing Beans was a good decision.
The data confirmed Jorrit's excitement. 31% of customers have redeemed the points they have earned after completing an order. This is a very high rate of engagement, partly because Beans has helped GUICE make its loyalty program simple and clear for its customers. The customers could easily understand the benefits they are getting by participating in the rewards program. GUICE customers are also young and tech-savvy, making it easier to onboard them.
The high participation of customers in the rewards program has led to an amazing 2,950% return on investment for the brand in the last 12 months. Through the loyalty program, the brand has earned 30 times its initial investment in a period of 12 months. This has contributed to boosting the brand revenue by 12% over the same period of time. Coupled with the fact that loyal customers will keep ordering for a long period of time, we can easily assume that the investment has not yet finished paid off.
GUICE is among the many testimonials Beans has received regarding the success and effectiveness of its loyalty and referral apps. Your ecommerce store is a click away from generating similar and better results through Beans' revenue-generating and retention-increasing apps.