The retail industry has advanced over the years. More and more people are getting comfortable with sitting in the luxury of their home to shop online, rather than moving to a physical store. This has also resulted in millions of Shopify, WooCommerce, and BigCommerce stores springing up, giving consumers myriads of options to choose from. With the massive competition, online shop owners constantly deal with, the only real way to succeed is to focus on retaining customers. After all, it is less expensive to maintain existing customers than to acquire new ones.
Increasing customer retention is all about easing the shopping experience, offering reward programs for repeat purchases, and proving to customers that you care about them. Before diving deeper into some of these strategies, let's first understand why customer retention is so crucial.
Why is customer retention crucial for your business?
In the ecommerce world, retaining customers is often more profitable than acquiring new ones. This is the business's ability to attract and keep its existing customers without losing them to its competitors. Repeat customers spend at least 15% more in one single order and 120% more within the year.
It is a fact that as a business, you cannot succeed if you keep losing customers. This is one of the most vital reasons store owners need to focus on retention. The more loyal your customers become, the more they do business with you as your brand grows stronger. Another crucial reason is that loyal customers can become your best source of new referrals. If existing customers are more than satisfied with your service, they will promote your business to the people they know. Their word-of-mouth referrals, reviews, and recommendations can become your greatest source of new customers.
Again, existing customers will generate a lot more purchases than new visitors. Since they have already gone through the sales process and have been satisfied with your delivery, they wouldn't have a problem purchasing repeatedly from your storefront. It gets even better when they have been rewarded for a previous purchase or stand to benefit from a future one. When retailers build a strong relationship with their customers, trust is established, making them comfortable enough to do business with you even for a lifetime. Here are ten ways you can improve customer retention in your online store.
1. Set up a rewards program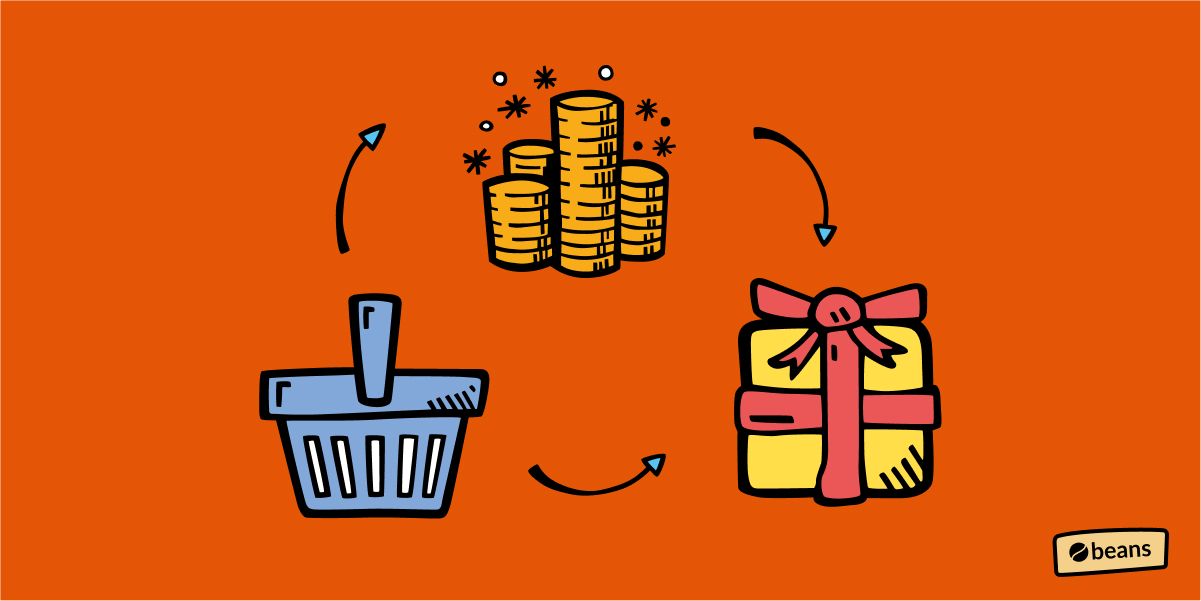 The benefits of setting up a rewards program or a customer loyalty program for your store can not be underestimated. The key to maintaining customers is to know about your customers and offer relevant value to them through a rewards program. Consumers who join loyalty programs are more than willing to increase their spending so they can get more rewards. They will also return to claim more rewards by making future purchases in your store.
Shopify, WooCommerce, and BigCommerce users can benefit from a loyalty program such as Beans, which has all the features necessary to retain customers. Retailers can set up reward points which can later be redeemed for discounts or other products with each purchase. They can also reward points for referring other people or recommending the brand on social media. Special rewards such as birthday deals, festive deals, and random offers, which can all be set up within the Beans app, are designed to entice the customer to stay loyal to the brand and transact more.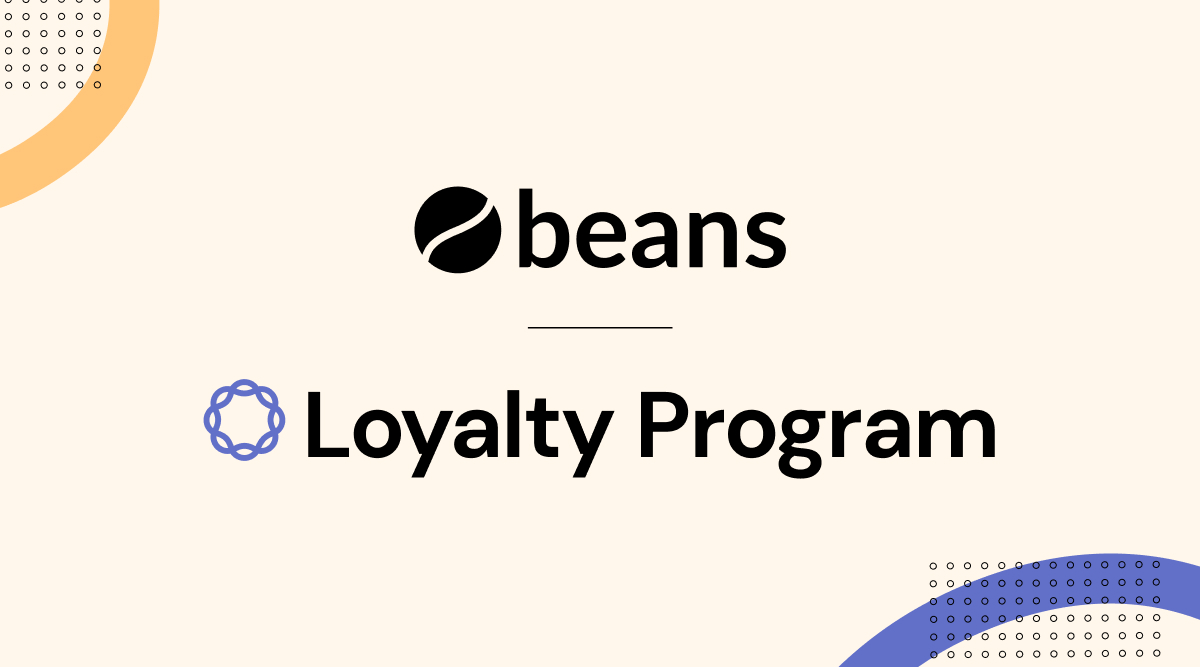 2. Offer time-limited promotions
This strategy is quite effective in maintaining existing customers due to the sense of urgency it creates. By offering promotions bound by a specific time range to customers, they are more likely to return to your store quicker and place an order. Of course, the promotional offer should be attractive and relevant to spark the interest of that client. For instance, sending an offer such as a "25% discount off any product purchased within the next three days" will get customers trooping to benefit from the offer before it expires. They will also be more open to doing business with you if they receive such valuable offers from time to time.
3. Create a custom marketing experience for your customer
E-commerce software comes with its difficulties, and one of these is software integrations. While there are numerous software specifically designed to fix a particular issue, you may not have the time or resources to use different software simultaneously. Then, there is also the challenge of being able to customize each function to suit your brand. Customers will be more comfortable with a brand that is consistent in all its marketing efforts. The Beans suite is perfect for creating such a unified and integrated marketing experience. It allows retailers to connect every aspect of their marketing strategy, right from loyalty programs, to referral programs, popups, notification widgets, email automation, and social media automation on their store. With the Beans suite, online retailers can deliver a more customized and seamless shopping experience that enables buyers to recognize the brand easily.
4. Create a community around your brand
Another effective way to boost retention is to build a community around your brand. This nurtures and strengthens the relationship between you and your customers while encouraging loyalty to the brand. Hosting valuable community events (whether virtual or in-person) can increase bonding among shoppers while prompting them to visit your store more often and eventually make purchases.
5. Incentivize customers for being active on social media
As a DTC brand, you need to establish a strong social media presence and engage with customers. More importantly, if you want to keep existing customers active, you should invest in rewarding them for their participation. With the Beans app, for example, you can set a rule that rewards customers with points for either following, liking, or sharing a post on your social media platform. This will encourage them to interact better with your brand and foster a lasting relationship.
6. Incentivize customers for buying frequently
Convincing customers to buy frequently from you becomes less tiring when they know they can benefit from repeat purchases. You can offer reward points to customers for making more purchases in your store. The repeat purchase rule in the Beans loyalty app is so effective in implementing this strategy because it allows you to give first-time as well as long-term customers reward points for making their second, third, or frequent purchases.
7. Reward customers for their birthday
Birthdays are great opportunities to capture the hearts of your customers. What's even better is that everyone appreciates a good birthday celebration. To make customers feel appreciated, you can reward them on their birthdays by offering them free points, discounts, or free products in your store. Beans' birthday rule is ideal for rewarding points to celebrants either on their birthdate, within their birth week, or birth month. This strategy is proven to work and yield more purchases because people are more willing to treat themselves during their birthdays. These birthday reward points can be personalized based on the amount those customers spend on your shop and their purchase frequency when you use Beans.
8. Organize contests or giveaway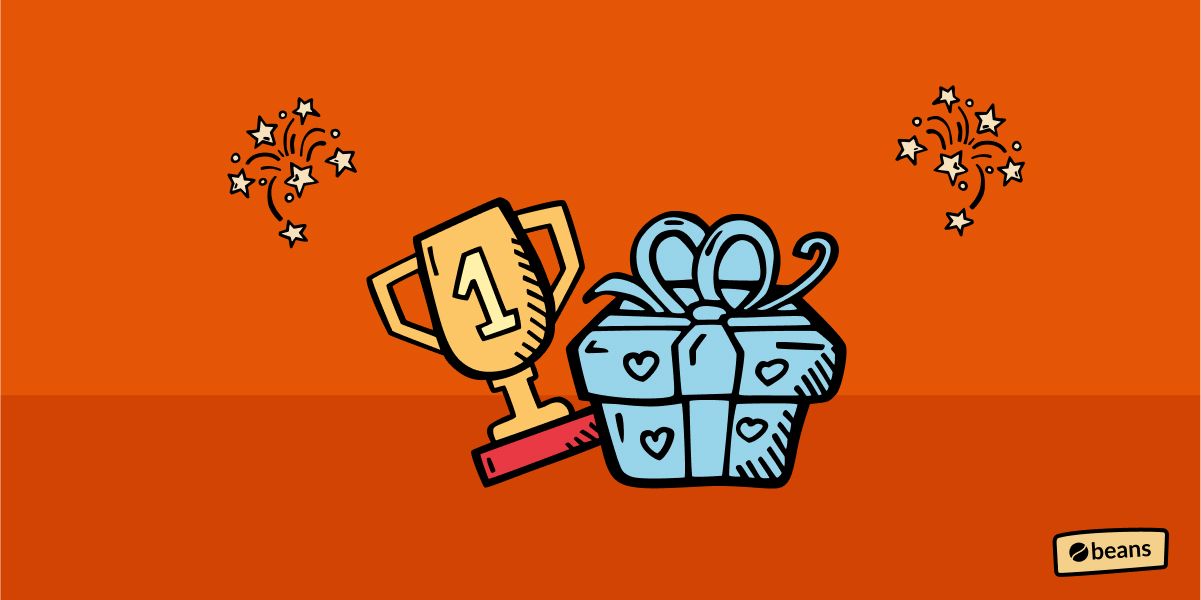 Organizing a contest or giveaway in your online store is by far one of the simplest strategies to keep customers engaged in the long term. Customers enjoy receiving rewards, thus they wouldn't mind engaging more frequently with your brand if they can gain something valuable from it. This is why it is important that online retailers periodically indulge their customers in giveaways and contests that will increase engagement. While customers benefit from the free prizes and products through these giveaways, retailers can use these opportunities to gain more store visits and sales.
9. Do a customer survey and get feedback on customer experience
Another strategy to increase retention is to find out how customers feel and improve on their shopping experience. This can be done by surveying them and getting feedback on their experience with your store so far. You can prepare questionnaires for customers who visit your online, asking them if they are satisfied with the experience while allowing them to share their feedback as well. This will help you know which issues need to be fixed and which aspects of your business need to be improved on.
10.  Make each customer feel unique
The best way to retain customers in your online store is to make them feel more special than they would when shopping with your competitors. As such, you need to tailor your messages to suit each customer's shopping journey. You can also make customers feel unique by sending more personalized emails and offers. For instance, mentioning customers' names in your emails, or imprinting their names on an offer will make them feel more noticed and appreciated.
Regardless of which of these strategies you implement, automation will enable you to save more time and resources. You should also be willing to try out new business improvement strategies to increase customer retention in your store. Integrating the Beans suite on your Shopify, WooCommerce, or BigCommerce store could be the first step into making this work.