In the dynamic landscape of online shopping, the influence of customer reviews cannot be overstated. These reviews are akin to valuable nuggets of gold, possessing the power to elevate or diminish a product's appeal. They play a crucial role in shaping consumer decisions, offering reassurance and confidence to potential buyers. This is precisely where the synergistic integration of Beans and Judge.me reveals its transformative impact.
Why reviews are the secret
Think about it. When was the last time you bought something online without checking the reviews? Reviews are like a trusted friend giving you advice. They tell you if a product is worth it, if it lives up to its promises, and if other people love it. That's why they're vital for the success of your online store
But here's the catch: Not all customers leave reviews. Most of them simply make their purchase and move on. That's where the genius of loyalty comes in.
Imagine this: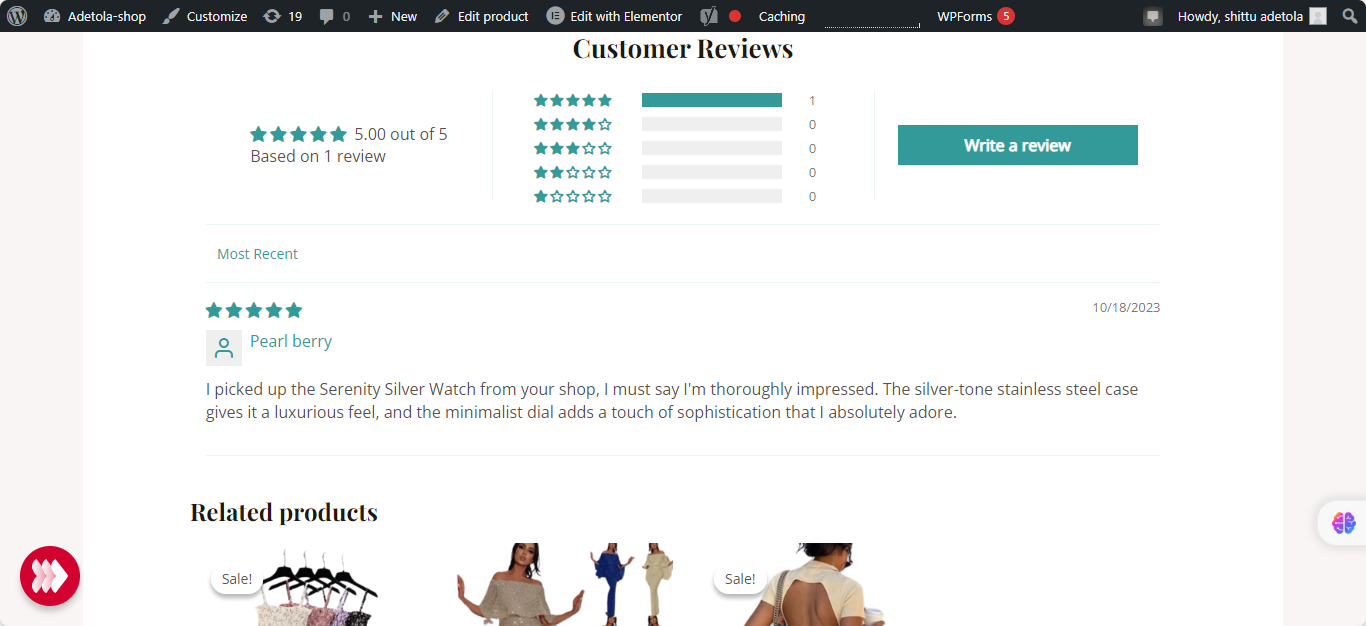 Every time a customer leaves a review, they get a little something in return.It's like a thank-you note for sharing their thoughts. This encourages more reviews and also builds a stronger bond between you and your customers.
The dynamic duo: Beans and Judge.me
Beans and Judge.me are like two peas in a pod. They've teamed up to bring you the best of both worlds. Beans, with its intuitive platform, and Judge.me, the review expert, have joined forces to supercharge your online store.
How it works for your online store
Picture this: A customer visits your online store, browses through the products, and makes a purchase. Now, Instead of quietly disappearing into the digital horizon, they're encouraged to leave a review. It's a straightforward process, seamlessly integrated into your shopping experience.
Features that make it shine
Here's where the magic truly happens. Not only does this integration make leaving reviews a breeze, but it also brings plenty of benefits:
Trust-building: Reviews create trust. They let shoppers know they're making a wise choice.
Sell, sell, sell: Good reviews are your best salespeople. They convince shoppers to hit that 'Buy' button.
Feedback goldmine: Reviews tell you exactly what your customers love and what they want more of.
Showcasing stars: Top-rated products get the spotlight. This means more visibility and sales.
Happy customers, happy you: Encouraging reviews keeps customers engaged, and rewarding them builds loyalty.
Stand out from the crowd: Loads of reviews make you stand out. It shows you value your customers' opinions.
So there you have it. The dynamic duo of Beans and Judge.me isn't just about reviews; it's about trust, sales, feedback, and community. It's about creating an experience that leaves both you and your customers smiling. So why wait? Dive into the world of reviews and watch your online store thrive!
How it works for shoppers
For shoppers, the integration of Beans and Judge.me is like a breeze of fresh air in their online shopping experience. Here's how it works:
Leaving reviews made easy: When a shopper purchases your online store, they're invited to share their thoughts and experiences. It's as simple as a few clicks. They can rate the product and leave a comment, helping others make informed choices.
The power of peer reviews: Shoppers can also tap into a treasure trove of information from fellow customers. They can read reviews and see how others have rated the products. It's like having a panel of experts giving their opinions.
Trust in every click: By incorporating customer reviews into the shopping journey, Beans and Judge.me boost trust and build emotional bonds in your marketing. Shoppers know they're not alone in their decision-making. The experiences of real people back them.
So, for shoppers, it's not just about buying a product. It's about being part of a community, making informed choices, and knowing their opinions matter. It's an experience that goes beyond the transaction, and it's all thanks to the seamless integration of Beans and Judge.me.
What sets the integration apart?
The integration of Beans and Judge.me stands out from the competition for several reasons.
Points rules for rewards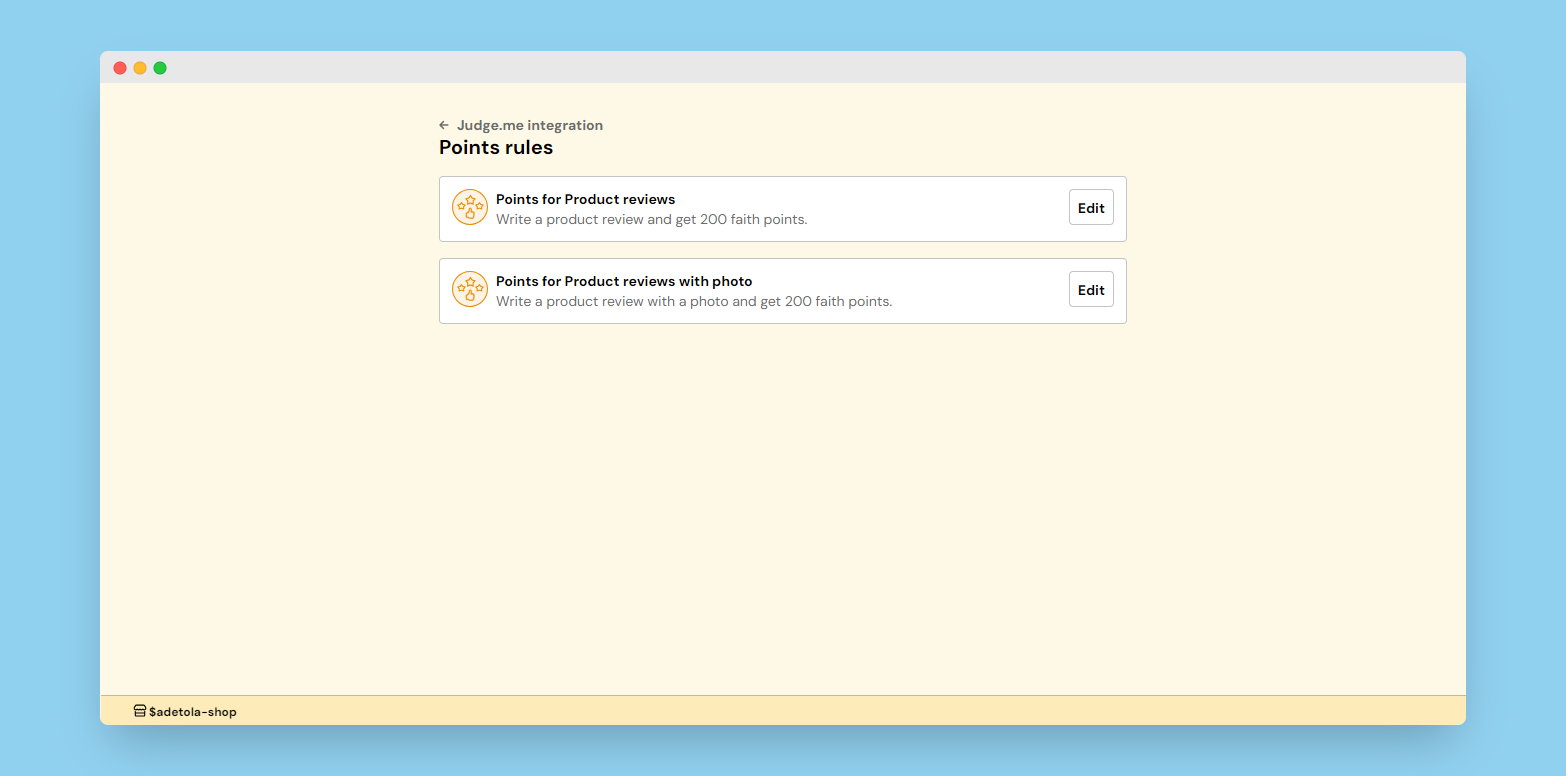 One standout feature of this integration is the ability to reward customers with points for specific actions they take, such as writing reviews, sharing products, or referring friends. Merchants can customize the number of points awarded for each action, incentivizing desired customer behaviors. These points serve as tangible rewards, fostering engagement and encouraging customers to participate in these actions actively.
Example: Customers can earn 50 points for writing a product review and earn 100 points for rewards. This gamified approach keeps customers engaged and motivated.
Status management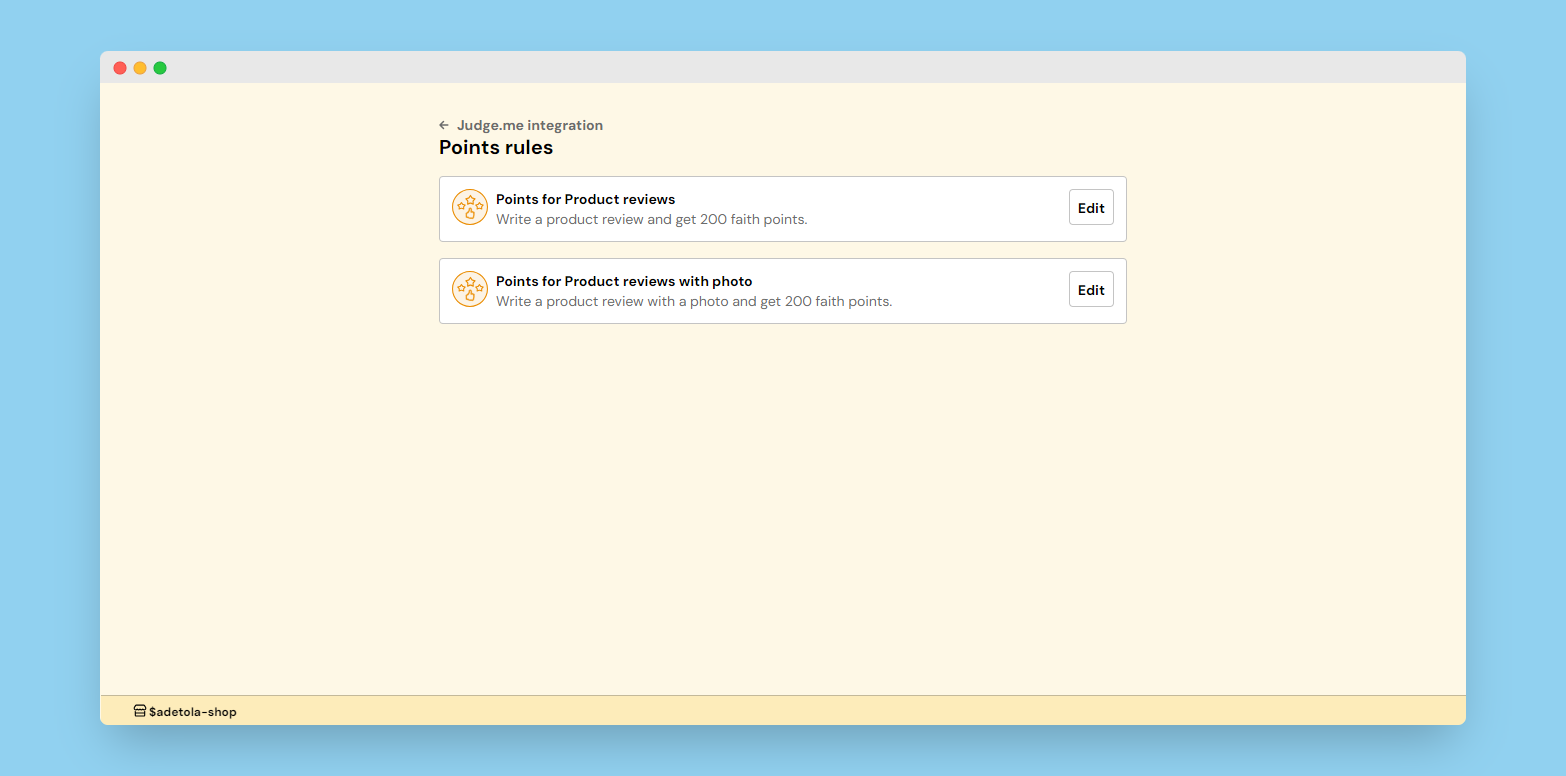 The integration allows merchants to manage the connection status of the integration with the respective platform (e.g., ecommerce store or website). Ensuring the integration is active and properly functioning is crucial for seamless communication between Judge.me and the platform. A functional status ensures that customers can earn and redeem points seamlessly for their actions.
Example: The status management feature ensures that customers always receive their well-deserved points for writing reviews, helping maintain a fair and rewarding system.
In conclusion, the integration of Beans and Judge.me brings a multitude of benefits to both merchants and shoppers. It enhances user engagement in your rewards program, builds trust through customer reviews, and fosters a sense of community within the app. Shoppers can make informed decisions, connect with like-minded enthusiasts, and enjoy a unique shopping experience.
What sets this integration apart is its gamified approach with point rules for reward the comprehensive review log for insights, and the ability to manage the integration's status. These features make it a standout choice for merchants looking to boost customer engagement and build trust in their online stores.